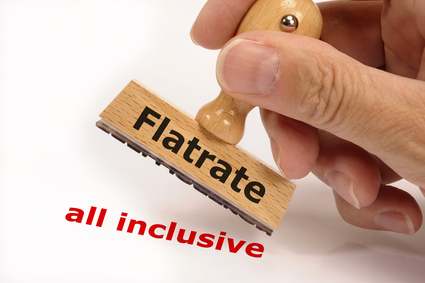 Flat Rate Services
Prepaid and Fixed Fee Legal Services
For the benefit and protection of your Association and our law firm, Clayton & McCulloh requires our clients to enter into a written Attorney Representation Agreement. This Agreement sets forth various terms and conditions of our engagement and provides that we are to be compensated for our time and services at our standard hourly rates for the type of legal work we are rendering. As an exception to that hourly rate system, we have established various services that we provide on a fixed fee or deferred fee basis. Clayton & McCulloh does not require our clients to pay a mandatory retainer as a condition to hire our law firm. These fixed fee services as introduced below have been designed to address some of the legal services most frequently needed by Community Associations. This brochure will provide a brief synopsis of each of our fixed fee services. More detailed explanations of these services can be found in the specific brochure relevant to a particular service, and the fees for each service are located on our Master Fixed Fee Rate Sheet which is attached. Please remember that you can always use our firm for general work on an as needed basis as well.
The decision is yours --- have it your way!
Annual Legal Packages
Are you a budget-conscious Association? Then one of the several Annual Legal Packages we offer should have a strong appeal to your Association. We have created twelve different Annual Legal Packages offering different levels of discounted legal services. These packages feature discounted attorney hourly rates for consultation services. Annual Legal Packages are paid in advance of services being requested and run for 12 months beginning with the date we receive your payment. This program is structured for the legal services to be utilized during this 12 month period. Unused hours may not be carried over to a later time. For more information on our Annual Legal Packages, please ask for the Annual Legal Package Brochure.
Annual Legal Package at a Glance

Package

Number of Hours in Package

ALP 2

2

ALP 4

4

ALP 6

6

ALP 8

8

ALP 10

10

ALP 12

12

ALP 14

14

ALP 16

16

ALP 18

18

ALP 20

20

ALP 22

22

ALP 24

24

The preceding Annual Legal Packages are optional services offered by Clayton & McCulloh to their clients who appreciate the benefits of discounted rates and advantages of prepaid legal services.
Collection of Delinquent Assessments
If an Association was a human body, assessments would be its life blood. When there is good "circulation," the body is fed and can maintain itself well. However, like the body, the Association ails when owners in the community fail to timely fulfill their financial obligations to the Association. When an owner does not meet his financial obligation, the Association may seek relief by placing a lien on the property, filing suit against the owner and even foreclosing on the property.
We have two different plans for the Collection of Delinquent Assessments. The first is our "Limited Contingency Service" and the second is our Flat Rate Collection Service. The information on these two services are discussed below.
Limited Contingency Service
We developed it specifically for associations like yours who are facing this dilemma every day. How do you justify spending more money on legal fees than you are owed in the first place?
The problem is the question is valid, but also puts the Association at risk for not fulfilling your fiduciary obligations by not collecting or attempting to collect delinquent assessments – quite a quandary. No matter what the decision is under our old collection program, you had to make a choice with no easy answer. Now, the answer is super easy.
The fees are contingent, that means if we can't collect them from a third party (an owner or bank or from the proceeds of a sale) you don't pay them, and we just don't get paid for our time. That very rarely happens, but it is a risk that the firm has decided to take for our clients. You get to keep all of your interest, late fees, assessments – we do not take a percentage of your money. We are confident in ourselves and willing to risk not getting paid for our work.
You do have to pay for the costs on the file. Postage, copies, recording fees, filing fees, service fees, etc. If we have to pay someone for something out of our pocket, you have to pay that amount and the costs are billed monthly.
As long as you do not interfere with our ability to get paid (i.e., tell us to close the file or to not proceed with collections) then you do not pay any legal fees for collection or the lien foreclosure process.
To qualify for contingency the accounts must be less than twelve months delinquent (six months for Condominiums) with no open mortgage foreclosure or bankruptcy. We do the initial review and if a property doesn't qualify, you will be sent an e-mail to let you know. You will then have the option of opening the matter under the flat rate program, or just taking it back and not authorizing us to take any action on it. If a property doesn't qualify, you are not charged for time to investigate the property and owner.
Phase I - Pre-Litigation
We feature a fixed deferred fee service (plus costs) for our pre-litigation collection efforts. It is during this pre-litigation stage that a title search will be conducted, the statutory notice requirements will be fulfilled and a Claim of Lien will be prepared and recorded in the Public Records. It is also during this period that we are commonly contacted by the owner to discuss their delinquency and resolve the account. The fees for Phase I of our legal services are deferred until we complete the pre-litigation stage and the case is ready to proceed to foreclosure against the delinquent owner. It is at that time that fees and costs for Phase I are billed to the Association. Of course, if the delinquent owner does bring the account current while we are handling Phase I of the Collection process, then we will collect our fees and costs directly from the owner.
Phase II – Lien Foreclosure
After Phase I is completed, we will seek approval from the Association to proceed to the next stage with collection of an account. Upon receiving payment of our cost retainer and Phase I pre-litigation fees, Clayton & McCulloh will file a foreclosure suit against the delinquent owner. There are additional fixed fees (plus costs) for an uncontested foreclosure proceeding. Our fee for the litigation stage is also deferred until completion of certain stages of the litigation. This fixed fee is billed in two installments – first, when the suit is filed, and second, when the Motion for Summary Judgment is filed. If a collection/lien foreclosure matter becomes contested at any time, then the fees will no longer be fixed or deferred, and will be based on our standard hourly rates for contested collection matters.
Bankruptcy
From time to time, owners in your community may find themselves in such financial straits that they find it necessary to file for bankruptcy. Many of these owners file a petition in Chapter 7. Chapter 7 bankruptcies – often called a Consumer Bankruptcy – allow a debtor to shed personal liability for various debts such as credit cards or retail installment loans. Sometimes owners abandon or surrender assets they no longer can afford, such as a car or a home. Rarely are debts, such as delinquent Association assessments, discharged or rendered uncollectable due to the bankruptcy. Other owners may file a petition in Chapter 13. Chapter 13 bankruptcies can result in the debtor surrendering or abandoning assets they cannot afford, but they nearly always include a payment plan that allows the debtor to retain those assets while repaying their delinquencies and debts over a period of time – up to 60 months. Associations want to assure that these laws provide not only for payment of delinquent assessments, but also for future assessments. Again, rarely are debts such as delinquent Association assessments discharged or avoided. Typically, the debt and the future assessment obligations need to be calculated into the plan payments. At the end of a Chapter 7 and Chapter 13 bankruptcy, the debtor may receive a discharge of their personal liability, but their property is not discharged from the Associations claim. Clayton & McCulloh handles both of these types of bankruptcies on behalf of our Association clients on a fixed fee basis.
Mortgage Foreclosure Defense Service
Often, when an owner is delinquent in paying their Association assessments, the owner is also not paying their mortgage payments. The mortgage holder will start foreclosure proceedings against the delinquent owner and will include the Association as a lienholder. We represent the Association in these proceedings to preserve the best legal position for the Association to collect all monies to which the Association is entitled. Our fees in this circumstance include an upfront retainer. All other fees and costs thereafter are deferred and recovered from whoever becomes the eventual owner of the property. In some cases, we will recover the safe harbour sums provided by statute. In other cases, we will be able to recover enough to make your Association whole.
Collections of Rents and Evictions
Both the Condominium Act and the Homeowners Association Act provide that an Association may demand payment of rents by the tenant of a property if the owner of that property is delinquent in the payment of assessments to the Association. This "interception of rents" can allow the Association to avoid the time and expense of more involved Collection efforts. We will assist the Association in receiving rents directly from the tenant and applying those rents to the owner's delinquency. Once the delinquency is paid off, the flow of rents returns to the owner. If the tenant refuses to pay the rents to the Association, then Clayton & McCulloh, can pursue legal proceedings to evict the tenant. These collection of rents and tenant eviction services are charged as a fixed rate service, however, if the owner contests the tenant eviction lawsuit, then the fees will thereafter be charged at an hourly rate.
Receivership for Associations
Sometimes Associations have so many delinquencies it seems that standard Collections processes will be both difficult and cost prohibitive. If a tenant occupies the property, Appointment of a Global Receiver for the collections of debts owed to the Association by delinquent investor owners can be a highly effective method of collection. Clayton & McCulloh, at the direction of the Association, files a petition with the Court to appoint a Receiver of rents. This fixed fee service will also require a non-refundable filing fee and cost retainer. Clayton & McCulloh does not act as your Receiver. Instead, we prefer the appointment of a neutral, third party professional Receiver who will review the Association's delinquency report and identify delinquent properties which the Receiver determines are appropriate for this collection method. Then under the authority of the Court order, the Receiver will be empowered to demand information from the occupant of a property that appears to not be owner-occupied. All properties with existing tenants would be legally required to pay rents to the Receiver. Failure to pay means the Receiver would seek evictions of those tenants. Properties which are neither owner nor tenant occupied, but have an occupant, may receive demands to pay market rate rents. Failure to pay the rent means the Receiver would be entitled to seek evictions of those occupants. Vacant properties would be entered, inspected and if prudent, rehabilitated to be leased. All empty properties which are delinquent could be leased by the Receiver and the rents collected applied to an owner's delinquent account. When the Association is paid in full, the future rents shall be returned to the owner. The Receiver will collect its fee from the rents collected. After the initial attorneys' fees to seek the appointment of the Receiver, the Association would only be responsible for rehabilitation costs for vacant or damaged properties, which amounts could also be recovered via collected rents.
Covenant Enforcement Packages
Does your Association have an owner who refuses to comply with the covenants and restrictions set forth in your Governing Documents? Then one of our Covenant Enforcement fixed fee packages may be the answer to your problem. For example, your community may have an owner that paints his or her front door a color that is not permitted by your Association, or perhaps an owner moves a tenant into his property without obtaining the prior Association approval required by your Association Governing Documents. Whatever the case, most Associations will eventually encounter an owner who refuses to abide by the rules of their community. To deal with those violators, we offer two fixed services: the "Pounder" and the "Mini-Pounder."
The Mini-Pounder Covenant Enforcement Letter Package
Our "Mini-Pounder," Covenant Enforcement Letter is a less aggressive and less expensive approach to advise an owner that they are violating the Community's covenants and restrictions. This demand letter is similar to the type of demand letter that many other law firms seem to be offering. We are proud to offer our Mini- Pounder for a fixed fee, plus costs. Any fees for the time associated with the initial intake of one of these matters are additional. If a compliance letter is also needed to be sent to a tenant, then there will be an additional fixed fee for the second letter
In either event, if the owner or tenant refuse to come into compliance with the Association's rules or covenants after the Mini-Pounder letter is sent, then the Association has the option to continue with enforcement of its legal remedies, including proceeding with statutorily required mediation/arbitration, followed by a lawsuit, typically seeking an injunction. If the Association has selected the Pounder demand letter, we also feature a flat fee to draft the Complaint following an unsuccessful attempt at mediation/arbitration.
The Pounder Covenant Enforcement Letter Package
When an Association prefers to take a more serious approach to bring enforcement of the community's covenants and restrictions, a "Pounder" letter is our recommendation. The Pounder is an aggressive, detailed, demand letter sent to the owner (and tenant, if applicable) outlining the violations. The Pounder is aptly named because the letter literally weighs approximately one (1) pound to mail. The fixed fee for the Pounder Package includes any fees associated with the initial intake of the covenant enforcement matter, copy charges, and postage. Additionally, we will send a "risk letter" to the Association explaining the risks involved in pursuing the covenant enforcement matter. The "risk letter" is part of the Pounder Package. If an additional letter is required due to a tenant being involved, a separate letter will be addressed to the tenant at an additional fee. This letter to the tenant is usually sent at the same time we mail the letter to the owner.
Architectural Control (ARC) Template
The Architectural Control Template (the "ARC template") delineates numerous provisions which your Association can consider adopting as part of its covenants. The clarity of the ARC Template will greatly assist the Association with the regulation of the appearance of Lots and the improvements thereon. The ARC Template is usually an excellent starting point for the Association that wants to modify and enhance the clarity and enforceability of the architectural criteria. Clayton & McCulloh has drafted the ARC template to assist our clients in curtailing the costs associated with substantially revising an Association's architectural control provisions. For more information about the issues/topics specifically addressed in the ARC Template, please contact us.
Directors Workshop
We are pleased to offer to our clients this two-hour educational and informational workshop for board members to prepare them to assume their roles within the Association. This workshop is generally conducted by our Director of Public Relations, our Collections Manager, and Coordinator of Client Services.
This workshop provides practical information on what is expected from a director, an introduction to our Public Relations, Collections, and Client Services Departments, and how those services can assist your Board Members fulfill their roles. Also covered in this workshop is our Case Status Reports, how to organize effective committees, suggestions on how to curb homeowner apathy within your Association, and many other topics. This workshop does not provide any legal advice. This workshop can be hosted at your Association or you can coordinate this event with several other Associations and host it at a convenient clubhouse or other meeting place. The fee is charged per Association so as many Directors can attend as are available at no additional costs. This service will be available starting in June of each year.
Annual Meeting Package Service
Holding an annual meeting of the membership for the purpose of electing directors/officers is an important requirement of your Governing Documents, as well as a statutory requirement of Florida Law for all Associations. We are proud to present our Annual Meeting Package Service. We will prepare the necessary documents for your Association's Annual Meeting. Properly prepared documents, coupled with legal advice of the correct procedures and time frames that must be followed by your Association, can avoid election and Annual Meeting challenges for the Association.
Frequently Asked Question and Answer Sheet
for Condominiums
Condominiums are required to maintain a "Frequently Asked Question and Answer Sheet" to provide to prospective buyers of Condominium units. This important document should be updated on an annual basis. The Florida Supreme Court has ruled that preparation of this document is the practice of law and must be prepared by an attorney. Clayton & McCulloh can assist you with preparation of this document on a fixed fee basis.
Governing Document Amendments Service
Amending Governing Documents is a fairly common legal activity that Clayton & McCulloh gets asked to do. Most amendment work is done on an hourly basis for our Association clients, however two of the most frequently requested amendments are the Quorum Requirement Amendment to hold meetings and amending the Amendment RequirementsAmendment. We now feature fixed fee rates for preparing amendment packages for these two amendments. Sometimes the Amendment desired needs to occur with respect to more than one of your Governing Documents. Our fixed fee for this service is per package and per Document amended (Declaration, Articles of Incorporation, and By-Laws).
Registered Agent
A Registered Agent is a designated person or entity who is legally responsible under Florida law to be available at a designated address Monday through Friday during normal business hours, to accept legal service of process (such as lawsuits) on behalf of a corporation or in this case, an Association. The designation and acceptance of the position and responsibility of a Registered Agent is a legal requirement for all corporations in the State of Florida. Clayton & McCulloh does not normally recommend that an Association officer or director be designated the Registered Agent for the Association in part because there is turnover of volunteers serving in these positions. Rather, due to its legal significance, we suggest that you appoint a professional to serve in this position, such as your management company, an accountant, or your attorney. Clayton & McCulloh is, in most cases, available to serve as the Registered Agent for our Association clients. A benefit of having us serve as your Association's Registered Agent is that as your attorney we will right away be aware of that lawsuit papers have been served on the Association. This allows more time for us to review the issues of the case and advise the Association how it should respond. The fixed fee for this service includes preparation and filing of papers with the State accepting our designation as your Association's Registered Agent. The fee also includes paying us at the conclusion of our service to prepare and file the appropriate papers to resign our designation as your Registered Agent. This fixed fee includes all fees and costs, including the filing fees with the Secretary of State.
Rehabilitation Letter Service
Associations routinely find that they have been lax or inconsistent in enforcing covenant, condition, rules or regulations ("Rules and Regulations") of the Governing Documents. Unfortunately, the Association's ability to proceed with enforcing such Rules and Regulations may have become problematic. However, all may not be lost, and the Association may be able to re-establish its rights to enforce such Rules and Regulations. To bolster its right to enforce its Rules and Regulations, we recommend that we draft a "Rehabilitation Letter" for the Association to send to each of its owners and occupants. While the purpose of the letter is much more involved than will be described herein, in essence, the letter apprizes all the owners and other occupants that they can no longer rely upon the Association's past failure to enforce violations or infractions of its Rules and Regulations as a justification for future or continuing violations or infractions. The "Rehabilitation Letter" endeavours to "restart the clock" such that the Association will be well-positioned to timely, uniformly, consistently and properly enforce its Documents thereafter. As you might guess, this is a very popular service for Associations that have not been diligent in enforcing their Rules and Regulations. This is a situation where the Association can obtain a "big bang for the buck." Additionally, we find that the Rehabilitation Letter also assists with another one of our recommendations, which is to always attempt to build and foster the credibility of the Association.
All of our fixed rate services have been designed for Community Associations such as yours. Please understand that these legal services are offered as fixed rates and/or deferred fee services, but our clients are not required to use these services. These services were created to save the Association money and to provide certainty to the cost of various commonly needed or requested legal (and other) services so Associations could better budget for some commonly needed legal services. If you would like more information on any of the specific services discussed in this brochure, please call or e-mail our office and request more information about that service and what services are rendered. Remember, you are under no obligation to purchase any fixed fee packages. We do not generally require a mandatory retainer for our Community Association clients. Thank you for considering Clayton & McCulloh. We would be honored to represent your Association.
For more information, please call our Public Relations Department.