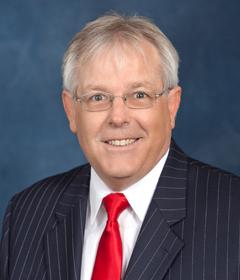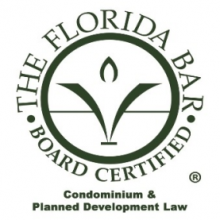 ‌ Office
Orlando/Maitland Office
The Clayton & McCulloh Building
1065 Maitland Center Commons Blvd.
Maitland, FL 32751
‌ Phone
(407) 875-2655
‌ Fax
(407) 875-3363
‌V-Card
Neal McCulloh
Neal McCulloh has practiced law in the area of Association Law since 1982. In fact, almost 100% of his practice is devoted to this area. While he has primarily represented associations and developers, he has also represented purchasers and unit owners. Such representation was and is in connection with numerous matters, both before, during, and after turnover. He has extensive experience in drafting and amending association documents and is widely published in this field. He has been involved in the representation of and currently represents numerous associations in their ongoing matters.
Such matters include: turnover, construction defect(s), covenants enforcement, drafting and amending association governing documents, negotiating and drafting contracts and engaging in litigation including bringing and defending class action suits for associations and their members.

He graduated with degrees in both Business and Economics from Vanderbilt in 1979. He received his Law Degree from the University of Florida in 1982.

Public Speaking Experience:

He is a frequent speaker and lecturer on both national and local levels on numerous topics dealing with Association law. In addition to lecturing extensively at numerous seminars and educational sessions that Clayton & McCulloh sponsors throughout Florida, he has spoken for: The Florida Bar, The Institute on Condominium and Cluster Development, Northeast Community Association Managers, Community Associations Institute, the University of Miami, Orange County Homeowners Association, Winter Park Neighborhood Council, Space Coast Condominium Association, Port Orange Coalition of Homeowners Associations, and the Orange County Neighborhood Partnership Program. Neal was a Board member of the Mid Florida Chapter of Community Association Institute for numerous years as well as a former president. Additionally, he was the recipient of the Speakers Award for of that organization.

Neal has written numerous association articles including ones published by the Florida Bar's Continuing Legal Education program, "Common Ground," "Condo Management," and "Condominium Living of Florida." He has also published numerous articles in Clayton & McCulloh's quarterly newsletter, "Association Developments."

Professional Associations:

He is admitted to practice in all Florida State Courts and Federal District Court, Middle District of Florida. He is also a member in good standing of the Florida Bar Association.