Welcome to CM On Demand – an exciting service exclusive to Clayton & McCulloh, the firm that Embraces Community! CM On Demand was created for those individuals who are unable to attend our live seminars/webinars, but still would like to view the event. This page features our current classes available On Demand that you can view at any time – 24/7/365!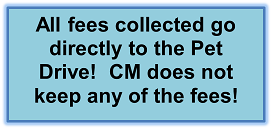 As part of our Embracing Community commitment, we are raising money for private, non-profit 501(3) rescues by charging a small fee to view our CM On Demand Classes if you are not currently an active client. The fees associated with these classes will be donated to a private non-profit rescue at the end of the year. Many people are not aware that the rescue incurs medical expenses for each pet such as:
Vaccinations
Spaying/neutering
Teeth cleaning; and
Other medical services performed by a veterinarian.
CM is not keeping any of the money raised. All fees go to the rescues!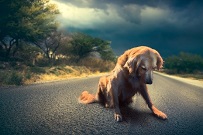 While the vets are very generous in providing a 10% discount, the rescue still must pick up the tab for the balance of the services. Sometimes, depending on the severity of the pet's health, the medical fees may be quite high. Yet the rescue only charges a small adoption fee that does not begin to cover the pet's medical bills so that they may find a forever home quickly.
Is your Association an active client? Then there is no fee! (unless you request a Certificate of Attendance for elective classes). However, CM and the rescues would be most appreciative if you made a voluntary donation.
Our CM On Demand Classes are divided into 4 categories:
Board Certification Classes. The Board Certification classes are required by law for every board member within 90 days of being elected to the Board. If a Board Member does not show proof of this class to the Association's secretary or manager, the Board Member must be suspended until they come into compliance. If you do not want to take the class, you may execute a Board Certification Class form in which allows you to "opt out" of the class or use it as a temporary pass until you can take a class. Please note that this form is available only to our clients for a fee of $10. If you would like this form, please select this link.
Elective Classes. Just as in college, some classes are not mandatory. While our Elective Classes are not required for Board or Committee Members, it is highly recommended that every serving in a position – whether on the Board of Directors or a Committee – enroll in these classes to help you in your role in the community.
Short Takes and Short Takes Plus. Short Takes are brand new in 2022! Short Takes are 10 minutes or less and Short Takes Plus 10 – 20 minutes "videos." Both series will address late breaking topics, how to perform certain tasks within the community, legal information, and practical information. These Short Takes will be hosted by one of our attorneys, our Director of Public Relations, or a guest community expert. We hope to add two classes each month. These classes are free regardless of client status.
Listed below are the fees for our classes that will be donated to a private pet rescue. CM does not keep any of these fees.
CM On Demand Class Fee Schedule & Miscellaneous Services

Legend:
#-indicates fees that are donated to pet rescue +indicates those fees not donated to pet rescue

Item

Active Clients or Client Mgr.

Non-Client Members or Manager

Board Certification Class Fee

Free or Voluntary Donation

$25.00

Board Certification Certificate of Completion

Included in Class

Included in Class

Elective Class Fee per class#

Free or Voluntary Donation

$5.00

Short Takes or Short Takes Plus

Free

Free

Board Certification Form (a/k/a "Opting Out of Class")#

$10.00

Not Available
As a special thank you to those attending our classes, we will place your Survey into our monthly drawing for a gift card. If you take multiple classes, each submitted survey will be entered. As a special perk for our clients, if you donate to the pet drive, we will enter each Survey twice. Winners will be announced in our CM Update digital newsletter.
As a side note unless your Association's Governing Documents expressly state that educational classes are not an allowable expenditure, you may be able to be reimbursed by your Association for these classes.
To make a reservation for any of these classes, please use this link.
We reserve the right to deny admittance to any individual or Association.
Board Certification CM On Demand Classes
COA Board Certification Class
We have a unique twist on our Clayton & McCulloh On Demand Condominium & Cooperative Board Certification Class this time. This two-hour class was filmed in front of a live audience at a monthly meeting of a non-profit Lake County organization comprised of condos and co-ops board members.
This class is a must see for every board and committee member and residents in a condo or cooperative. It is also a great reference tool for managers of these types of associations. Our Partner and Litigation Manager, Russ Klemm, will take you through what every board member needs to know about serving on their Board of Directors.
Even if you have taken this class before, you can always view it again and pick up on something you missed before when you originally took the class. You are welcome to view this class day or night!
HOA Board Certification Class
Congratulations and condolences to the New HOA Board Members! Welcome to your Board of Directors and to the challenges you face as a director of your community. Let our ever-entertaining Founding and Senior Partner, Neal McCulloh, help prepare you for those challenges.
Every Board Member, Committee Member, Resident, or Community Association Manager is invited to view this two-hour class day or night! Even if you already took the course previously, you could always view it again and pick up on something you missed before when you took the class.
Mobile Home Park Board Certification Class
Ever had the feeling that someone should have prepared you for what could happen before you became a Mobile Home Park ("MHP") Board Member? Yep – so did the Florida Legislature. In 2015, it was passed into law that all MHP Members must take the Florida MHP Board Certification Class.
Join our speaker, Russ Klemm, in our all new for 2022 one-hour MHP class as he assists you with the basics of serving on a Board of Directors. While you are not required to repeat this class annually, some board members prefer to take it annually as they have missed something the first time or now that they have been on the Board, they can get a better appreciation on a particular section. Also, it might be a good idea if there were significant changes to the law to take the class as a refresher course. Two thousand twenty-one was one of those years and this class incorporates those changes.
---
Elective CM On Demand Classes
The "elective" (i.e., not the required Board Certification classes) classes listed below are now available. Enjoy these unique blends of legal and practical information webinars. Don't forget to complete a survey at the end to be entered into our monthly drawings for a gift card which will be announced in our CM Updates.
---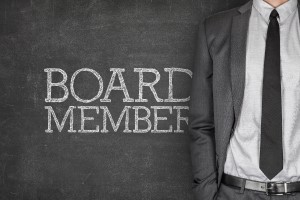 Who Does What? Officers' Duties Breakdown
Think you know what responsibilities each Board Member has? What does the Vice President do? This class will cover the responsibilities of officers on the Board and a few that you may have overlooked and not known about. Our mission is to maximize the efficiency of your Board by attending this class. This class is taught by our Director of Public Relations with one of our attorneys joining in for the Questions and Answers portion of the show.
Original webinar presentation was September 30, 2021
---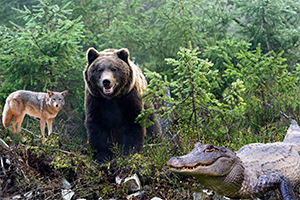 Coyotes, Bears, & Toads - Oh My!
This class deals with the nuisance animal population that is increasing and affecting residents of communities. What steps can an Association do to deal with these nuisance animals? This class was one of the top classes requested by Board Members and has been trending on social media. Our attorney Morgan Swenk and Steve DeMoor of Dr. Critter Wildlife Control hosted this class.
Original webinar presentation was August 25, 2022
---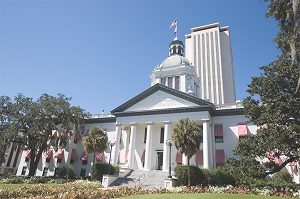 2022 Mini Legal Update
Join our legal beagle, Russ Klemm, for our 2022 Mini Legal Update webinar and discover what laws (if any)were signed into law that affects community associations. Also find out what issues may be building as we speak that might come up in the next session.
Original presentation was Tuesday, June 16th
---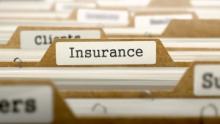 Elements of Community Association Insurance
This webinar was hosted by Sihle Insurance, one of our Diamond Sponsors. Community Associations can be complex and each association will have their own unique set of exposures and liabilities. During the presentation, the speakers, will help simplify and walk you through the insurance process and the major coverages each Community Association needs to be aware of as they purchase their insurance. This course will touch on state statutes, underwriting requirements, different types of carriers available, and coverages all associations and their managers should understand.
Original webinar presentation was September 16, 2021
---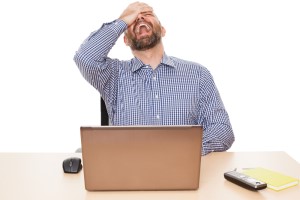 Bad Board Members: What 'Ya Gonna Do When They Come for You?
At one time or another every Association will have a bad board member. It may a Board Member who refuses to execute their duties, attend meetings, causes disruptions, leaks confidential information, or refuses to turn over Association's records once they leave office. So, what can you do with a bad board member? Our attorney will delve into these issues offering possible legal solutions while our Director of Public Relations (an experienced board member) will offer practical solutions and insight into the situations.
Original webinar presentation was April 29, 2021
---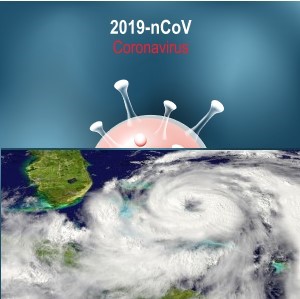 Working with Acts of God
Prior to 2020, Florida just had to contend with hurricanes, severe storms, tornadoes, and sinkholes. Then COVID-19 hit our Country and life changed. This class will discuss the effects of Acts of God on community associations and how to deal with them. This class was hosted by Senior Partner, Neal McCulloh and Lou Biron of Shile Insurance.
Original webinar presentation was Tuesday, March 30, 2021.
---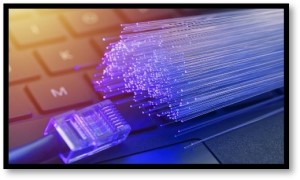 Paradigm Presents: The T's of Telecommunications for Communities
Did you know that your Association (HOA, condo, cooperative, or mobile home park) can possibly secure bulk rates for telephone service, cable television, internet, and more? And it can be better than what you have now as an individual subscriber?
In this webinar, Don Johnson, CEO of Paradigm, discusses new technologies to consider, terms to negotiate, tactics to look out for, and timing. Learn exactly what's on the table for your Community that you may not be taking advantage of.
Original webinar presentation was Thursday, March 18, 2021.
---
Need assistance? We are here for you! Call our Public Relations Department during business hours or call (407) 875-4429 after hours.
We reserve the right to refuse admittance to any individual(s).