So, what happens when your Association doesn't submit it's filed annual report on time? Short answer: nothing good. As you likely know, filing a corporate report each year with the Florida Department of Corporations is a statutory requirement – regardless of what type of Association you are.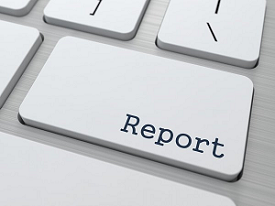 Similar to paying taxes, there is a submission window. Corporations are expected to file their report between January 1 thru May 1 as of the time of this recording. Filing online is quick and easy, and also allows you to control data entry to avoid typos and other errors from third parties. The website for the Florida Department of Corporations is sunbiz.org. The State will charge a filing fee of $61.25 which can be paid by the simplest way by credit card online or mailing in a check.
The corporate report is simply a list of current Board members with a mailing address along with the community's physical and mailing address (which might be different) and listing your Registered Agent. The filing of financial records is not a requirement. Generally, it will take you 10 to 15 minutes.
But, for whatever reason, the deadline slipped past you and now you're facing the government's wrath. Well, not so much. You can (and need to) submit your report all the same except now there is a potential, additional $400 penalty. Ouch, and really an unnecessary ouch so you want to be sure to avoid it if you can.
But wait – there's more. Late submission also has its own deadline – typically the third Friday of September. You don't want to miss that one, because if you do then your community will face a stiffer penalty – involuntary dissolution. Doesn't sound pretty, does it? This means that the government categories your corporation as suspended, and that's not a good place to be since often it means you're still responsible for maintaining the community, but you can no longer legitimately collect assessments or probably even enforce your covenants. Imagine having to pay vendors like landscaping without the assessment contributions of property owners.
There is a cure to being involuntarily dissolved, and it's called Reinstatement. It's a relatively simple process handled by the Association, your manager, or your law firm; however, not surprisingly there are more penalty fees. Reinstatement will cost $700.
Missing deadlines causes headaches and empty wallets, so you really want to avoid it. C&M looks out for our clients by sending multiple reminders to our self-managed clients to comply with this statutory requirement. C&M also provides the paid service of filing your report too. Feel free to call Client Services if you have any questions, want us to handle your corporation's annual filing, or just want to hear terrible dad jokes.