Tribute to Michelle Tylutki
Collections Manager with Clayton & McCulloh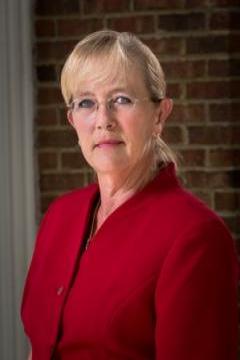 In tribute…
It is with the heaviest of hearts that we regret to announce the unexpected passing of Michelle Tylutki, our firm's Collection Manager, on Saturday, December 12th.
Michelle has been affiliated with the firm in various capacities since 1995 and was an integral part of our firm's success. She started as a legal assistant and advanced to Collections Manager, but there was so much more to Michelle. Michelle founded an in-house charity program assisting special needs children from Howard Middle School. She organized donations for these families in need fulfilling their basic needs as well as Christmas gifts for each child. She was a big contributor to our annual Pet Rescue Drive and was always there to help people in need. During the past month, she organized our internal Christmas raffle. A fixture at our seminars since 1996, Michelle greeted everyone with a huge smile that lit up the room.
In 2008, she expanded her interests to politics and ran for a position on Oak Hill's City Commission. She didn't win, but she was most appreciative of the opportunity to serve her community.
Michelle leaves behind her husband, John, two sisters, a brother, and her beloved Clarice – her chihuahua.
Currently, there are no plans for a service due to COVID. Her family asks that those who wish to honor her simply do a good deed for a person in need. Because that is what Michelle would do. If you would like to send a card for her family, please send it to our Maitland office and we will ensure her family receives it.
In that Michelle was largely about helping kids, Clayton & McCulloh will be making a donation to the Boys & Girls Club Organization in honor of Michelle. If you would like to join us in making a donation to honor Michelle, please use the link above.
To us, she was simply MET (as she was affectionately called) – a respected and loved member of our team. She will be missed by all of us at CM. Till we meet again.