The Most Awesome Award for the first half of 2017 has been an "Awesome" success with some very deserving Managers and Board Members. We were absolutely blown away by the response of those receiving this award. The reactions we received have validated our reasoning behind giving out these awards to the Awesome Managers and Board Members in Central Florida. It allows us to exemplify our motto of Embracing Community to those that deserve it most. Don't miss out on your opportunity to show appreciation to your favorite Board Member or Manager with the Most Awesome 3rd Quarter Nominations closing on July 6, 2017. 
The 2nd Quarter Most Awesome Manager Winner:
Chris Bertoch, Manager of Park Lake Towers Condominium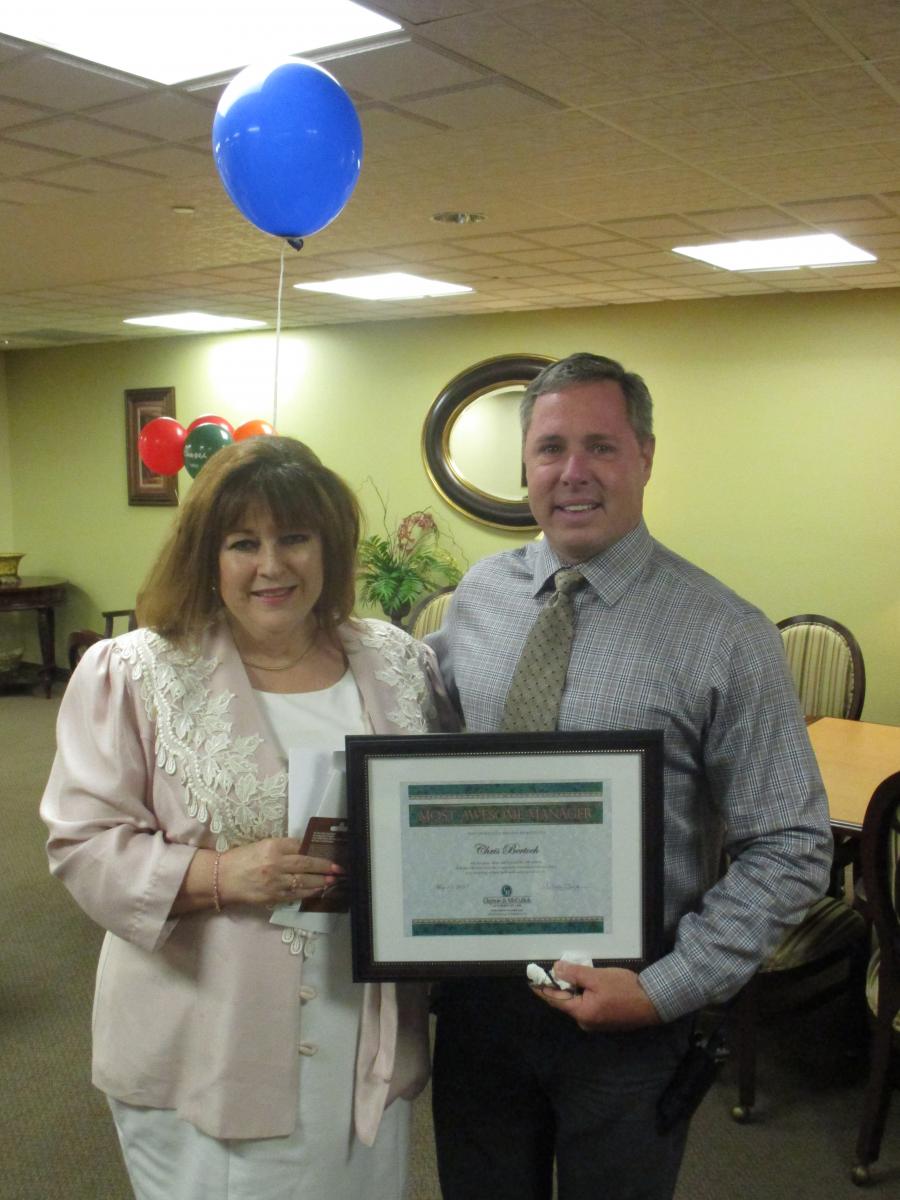 Penny Jacobs, Treasurer on the Board of Directors for Park Lake Towers had this to say in her nomination of Chris Bertoch: "Chris gives his "all" to the association.  He routinely works after hours to get things done.  He is universally well liked by all residents and owners.  He is respectful of all residents, but he enforces the rules.  Recently, his father passed away and he took some time off, including the weekend before the memorial service. When Chris learned that our fire alarm went off early one Sunday morning, he came in to determine why it had gone off.  Chris contacted our alarm vendor, who showed up that same day and determined we had a short.  Even while grieving, he wanted to make sure all residents of Park Lake Towers were safe. Not only is he awesome, he is respectful, conscientious, smart, organized, and caring."
Clayton & McCulloh is proud to present the Most Awesome Manager Award to Chris Bertoch, Manager of Park Lake Towers.  Congratulations, Chris! 
The 2nd Quarter Most Awesome Board Member Winner:
Gail Joubran, President of Barclay Place at Heathrow Condominium Association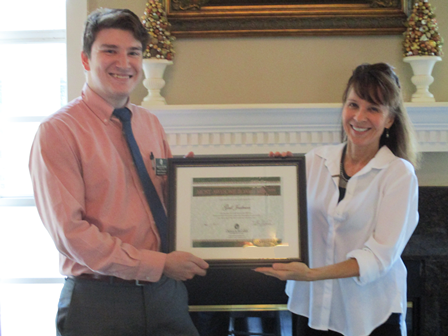 Sara MacDonald, Community Association Manager at Sutherland Management, nominated Gail Joubran saying: "We at Sutherland Management, are proud to nominate Gail Joubran, President of the Barclay Place Condominium Association as the Most Awesome Board Member. Gail has been a devoted Board Member since 2005, providing dedicated service to her community well above what is expected from a board member.   Gail personally oversees most of the maintenance projects that are needed for the community; serves on the ARB committee; serves on the Leasing Committee; takes time to walk the community on a routine basis making certain everything is in proper order; meets with homeowners to answer questions as well as personally inspects problems/issues with, not only common areas but the owners' units and, in general, is always available and willing to do whatever necessary to make certain Barclay Place is a premier community to reside. As her management team, it's a delight to have a board member who is so available to streamline issues that arise periodically as well as work with to make certain everything runs smoothly. Gail absolutely goes beyond all normal expectations of a board member and the community is quite lucky to have her representing their interests."
Clayton & McCulloh is proud to present the Most Awesome Board Member Award to Gail Joubran, President of Barclay Place at Heathrow. Congratulations, Gail!